Orange/Red Cake Replica                               Groom's Cake for a "Computer Geek" who designs and builds his
                                    Table Cake                                             own computers.  Detailed down to heart shaped vents, a mouse,
                                                                                                                              keyboard, and internet sign on screen.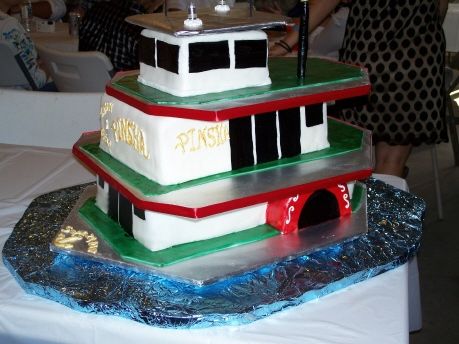 Personalized Side-Paddle Boat Wedding Cake                                     Complete with A Favorite Fish
       In order to be Navigable, the Ship had two LED lights attached to the Top                    For the Couple's Son!
                    Personalized with the Bride & Groom's Wedding Details

                   
 
                                        Cake donation for a                                                            Sage Boat Party Cake with Gumpase Roses
                          Honey Queen Fundraiser Auction                                             Decorated up "Kitchen Cake" as the centerpiece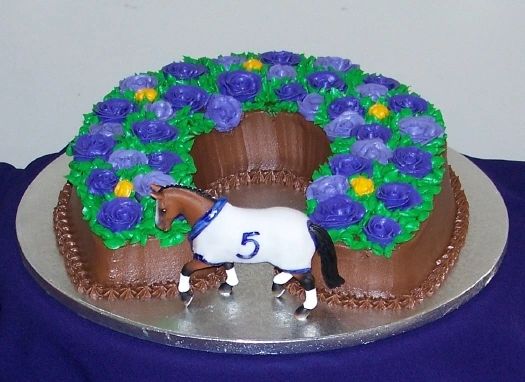 A "Wiener of a Cake".                                          A simple Horseshoe Cake for a Horse-themed Birthday
                   The Birthday Girl requested a "Wiener Cake"..                           With a Horse Figurine with a marked Blanket with
                    This is as close as Couture Cake will Come                                                       The Birthday Girl's Age

      

                 A "Classic" themed                                 Mardi Gras Themed Cake                                    "Celebration of Life" Cake
                 Baby Shower Cake                     Complete with a "baby" hidden inside!                          Chickens & Knitting theme

       

                               Young At Heart!  Happy 42nd Birthday!                                       I.C.E.S. WI Spring D.O.S. "Spring" Cake Theme
                       Guitard Chocolate Covered Strawberries over a                                         There are two seasons in the Midwest
                                  Triple Chocolate Raspberry Cake                                         Winter and Road Construction.  This Traffic Cone
                                                                                                                            was enjoyed by none other than the local Highway Dept.

         

                     Happy Birthday Garden Theme Style                               Fun Purse themed Birthday cake with detailed stitching
                 Edible Chocolate Rocks and a Party Worm

               

                  "Celebration of Life" Cake for Child of God                         A special birthday cake for a woman who is going to be on
        "You knew his life was good when he had two things,         her way to Paris for a vacation and makes jewelry.  The single
                     a broken rattle and his favorite team!"                  Long-stemmed Rose gives the cake a simple yet elegant feature.