Replicating the Complex Gown Design in Cake
                                                                Fresh Flowers Surround the Cake Board and Topper                                                                                    
               Fall Themed Wedding Cake                                  Sample Mini Wedding Cake                Everything is Black & White    
     Twin Cities Chocolate Extravaganza Competition Chocolate Art Deco                      Remembering the Mother of the Bride
                                                                                                                                                                   Fall Themed Wedding Cake  
                         "Celebration of Sacraments" Cake                                                            School Spirit Graduation Cake       
       Mini Cupcake Wedding Cake                       Company Employee Party Cake                   Blue & Gold Wedding Cake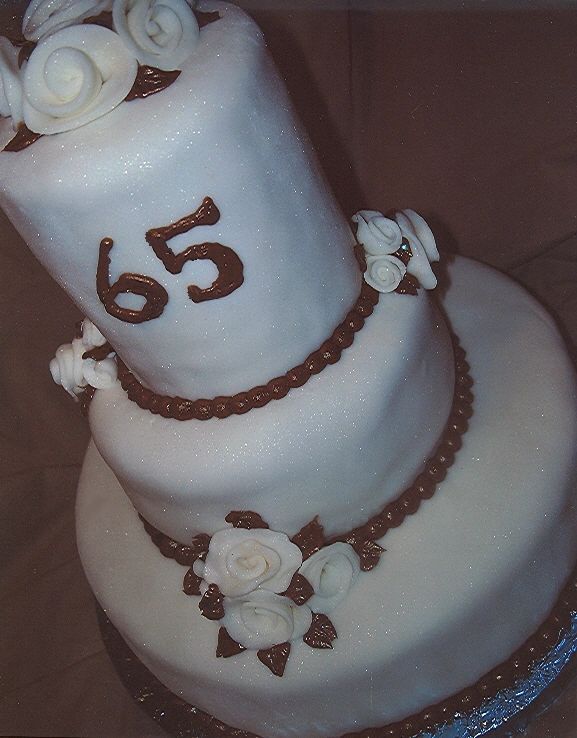 65th Glittery Birthday Cake                                                               Wedding Gown Themed Cake
                                                                                                        Using a Grape/Wine Motif for the decorating, this cake worked in
                                                                                                                 detailing of the bride's gown taking it from simple to grand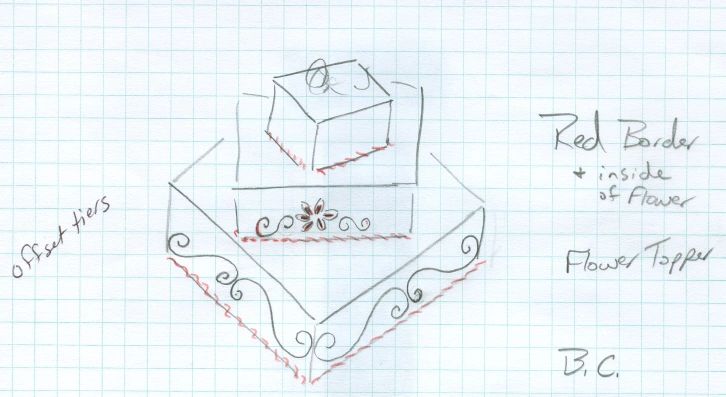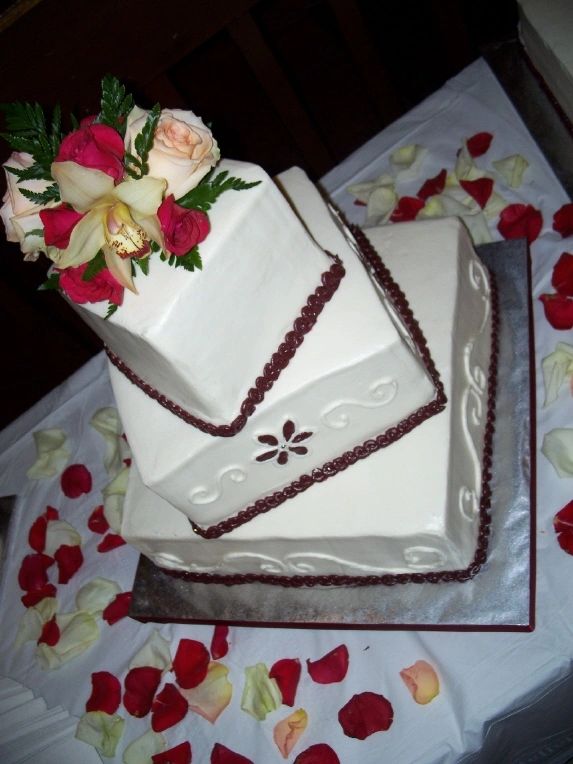 From Idea Conception                                                                         To Idea Completion
                                                                                                                       Top Coated Buttercream Cake
                                                                                                 Color Matching to Bridesmaid Dress Fabric Swatch
                                                                                                           Simple Design Matching to Bridal Gown                      
                                Centerpiece Photo Cake                                               With Basic Table Cakes Served at Each Table
     With Spirals, Chocolate Fall Leaves, and Bunny Topper      Topped with Chocolate Fall Leaves for the Guests to Enjoy!             
              Chocolate Buttercream Cake Color Matched                            Kitchen Cakes to Finish Servings located in the Back
       with Bridesmaid Dress Sash Ribbon Between Tiers                           Utilizing the Same Color Icing, Cake, and Filling. 
                                      "Elegent Camo"                                                                                          "Pretty In Pink"
Yes Virginia, You really can have a cake that incorporates                 Featuring imprinted pink fondant with an edible luster
a Camoflage theme and still have the cake look elegent!                     coating, Platinum Paste Pink & Gold Roses, and
This cake is fondant color matched to the base color of a                  gumpaste callas adorn this Golden Birthday Cake fit
camo print with gumpaste oak and maple leaves placed                                                         for a princess.
   random.  The cake is finished using white fondant for
          birch trees and bark around the cakeboard.